Punjab International
Fine Foods & Kitchen Supplies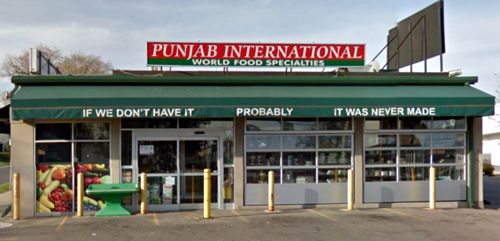 Punjab International has been providing the finest and the freshest foods from around the world since 1977.
We offer a great selection of fine delicatessen meats and cheeses, nuts and dried fruits, baking ingredients, an array of spices, sauces and chocolates as well as a large selection of unusual kitchen utensils and tools for home use, restaurants and caterers. More...
822 Queenston Road,
Stoney Creek ON
Tel.: 905-664-9003
Store Hours
Mon - Thurs:

9:00am - 9.00pm
Friday:
8:30am - 9:00pm
Saturday:
8:30am - 7:00pm
Sunday:
9:00am - 6:00pm
It is truly a one of kind experience, being able to explore the world of food all in one location.